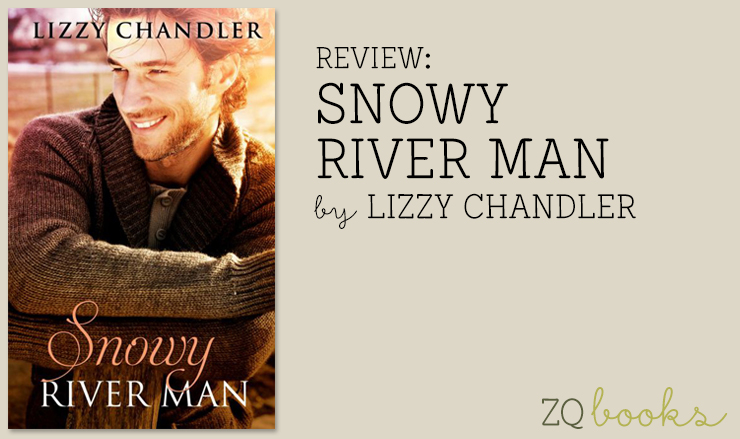 REVIEW: Snowy River Man by Lizzy Chandler
A first book by a new Australian author who writes rapid-pace suspense that will implore your anticipation of the happy-ever-after these characters so deserve. Easily read in one sitting, you won't be able to stop until the last page.
Snowy River Man by Lizzy Chandler
Category: Contemporary Romantic Suspense
Publisher: Escape Publishing (February 22, 2015)
ISBN: 9780857992246
Rated 4 out of 5
Format: eBook
Jack Fairley isn't afraid to ride a wild silver brumby stallion for show, but he becomes very afraid when his six-year-old son Nick wanders away from the rodeo arena. Jack agrees to let a psychic help him find his son, until he realizes the psychic is someone from his past.
Psychic Katrina Delaney dreams of a lost boy and knows she must help find him, even if he is Jack Fairley's son. It has been seven years since Jack betrayed Katrina by having an affair with her when he was engaged to someone else. She had really thought Jack was the one until she found his engagement announced in the local newspaper.
When Katrina arrives at Yarrangobilla Station to assist in the search for Jack's son, she's surprised that everyone believes she resembles Jack's wife, who has been dead for several years. Jack doesn't trust her, but Katrina wants to help him find Nick, so she challenges Jack to have faith in her visions.
Katrina's own personal losses affect how she feels when they find Nick. Will she be able to tell Jack what really happened all those years ago? Jack is also keeping secrets and his news may be far worse than any truth Katrina has kept hidden. Can an adorable six-year-old boy convince two adults, who mean everything to him, to learn to get along? Or will the lies be too devastating to overcome?
SNOWY RIVER MAN brings new meaning to a tangled web of deceit. Although the reader suspects what may have happened, there are so many revelations that are slowly metered out that you can't help but race to the end to learn the truth. I really disliked Jack at first. I thought he was cocky and cruel in the way he reacted to Katrina, until I realized why and understood him better. I related to Katrina's sense of betrayal and her indignation when she discovers the truth.
I was satisfied with the novel's conclusion and I can't wait to try more books by Lizzy Chandler in the future. I was particularly enamored with the suspense and that such a full-flavored story was jam-packed into so few pages. There were a few parts that could have been expanded upon, or elaborated a bit more, but I don't know if I'd be patient enough for more story since I was so anxious to find out what really happened. I found myself wanting to skip details to get to the end which is a sign to me that I was well-invested in caring for the characters. If you're looking for an exciting, quick read, with enough Australian distinction to visualize being there, then I recommend you give this story a try.
An emotional rollercoaster, SNOWY RIVER MAN is an engaging contemporary debut for new author Lizzy Chandler. Captivating suspense in a rustic setting will enthrall readers and leave them hopeful for more.
Reviewed by Dorine, courtesy of Romance Junkies. ARC provided by Escape Publishing through NetGalley.
Support this site by following the above links, buying books by clicking on the graphics, or commenting below…
What's on your TBR Mountain Range? Do you enjoy Australian settings?

Print this Post