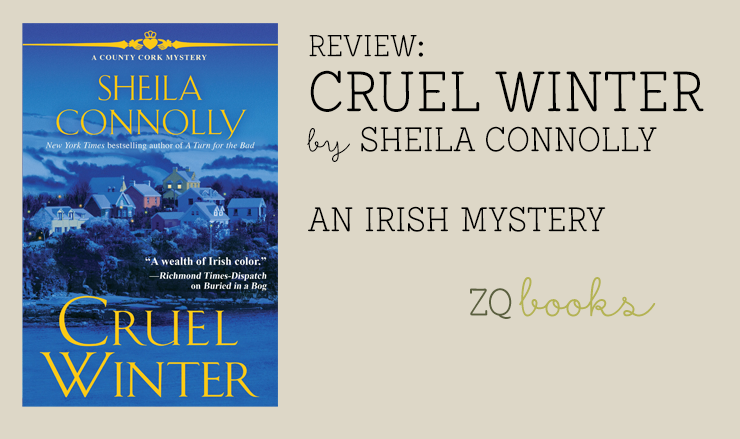 REVIEW: Cruel Winter by Sheila Connolly
CRUEL WINTER by Sheila Connolly is an entertaining mystery that unravels in a pub in Ireland during a snowstorm.
Upon her grandmother's death, Maura Donovan from Boston inherits a pub in Ireland from a distant relative. When a bad snowstorm detains Maura and her staff, plus several locals in the bar, an unsolved murder begs to be solved while they wait out the weather.
From the curmudgeonly patron to a thief among her staff, American Maura has her hands full on a good day. Will a perilous snowstorm be the worst or best thing to happen in an unsolved murder case?
The aging Irish pub atmosphere in a small town is easily visualized in this novel. I found the historical details enjoyable as they scrounged around in the basement for oil lamps, then got the old stove fired up to cook when they lose power. The characters seemed realistic but not necessarily distinctive. More emphasis seemed to be on the impending storm. But, I didn't read the prior four books in this COUNTY CORK series, so these characters may have been more fleshed out previously.
The storm is a major part of the story, but the weather talk felt repetitive. Even though I realize it is all that people want to talk about in a small town when it's happening, it slowed the reading for me. Maura seemed to have more questions than she should after running the pub for nine months. As an outsider, she took nothing for granted, so her questions often furthered the murder investigation they were re-hashing among themselves.
Maura has an innocence that can be annoying, since she should know more than she lets on. Even with that shortcoming, I still found her to be a caring hostess for a bunch of stranded people during the storm.
CRUEL WINTER is an easy read full of Irish charm. The mystery isn't overly complicated, but it is interesting how they solve the case. The atmosphere was my favorite part of this novel. Having been to Ireland years ago, I yearn to go back and this book took me there for a few hours.
Review by Dorine, courtesy of The Zest Quest. Digital ARC provided by the publisher through NetGalley for an honest review.
Cruel Winter by Sheila Connolly
Series: A County Cork Mystery, book 5
Category: Mystery
Publisher: Crooked Lane Books (March 14, 2017)
Rated 3.5 out of 5
A peek at our fast track through Cork and the surrounding countryside in 2012.
The yellow building on the right is a pub in Cork. We were on a tour, so we couldn't stop.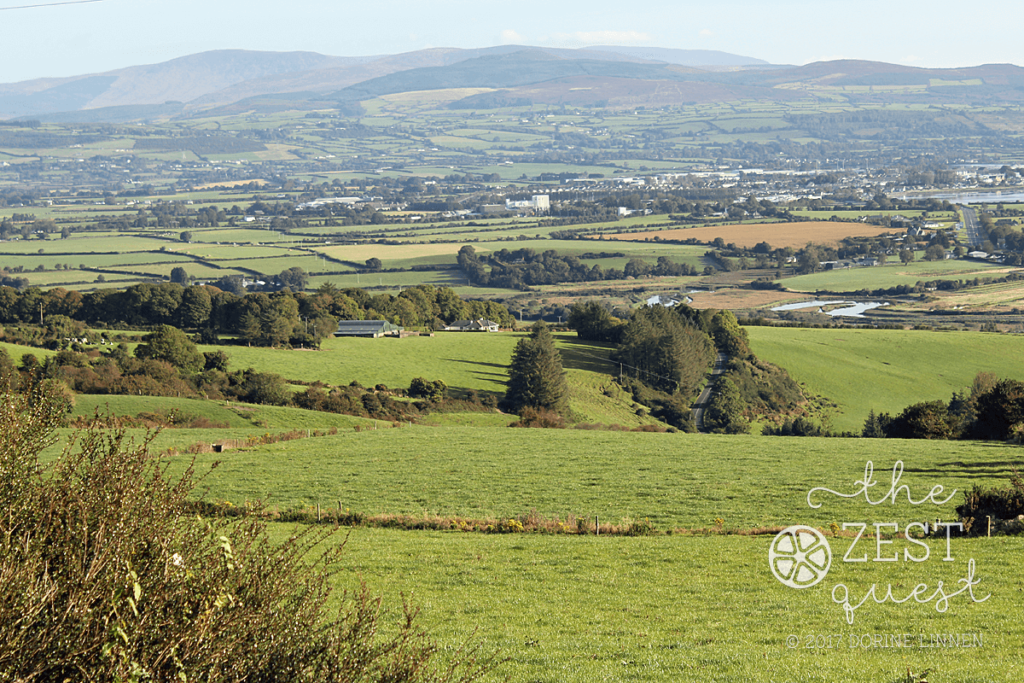 Just one of the many gorgeous views on our way to the next stop.
Ireland's oldest pub and our first taste of Guinness and Smithwick's, currently our favorite.

Print this Post