REVIEW: Beneath Montana's Sky by Debra Holland
Beneath Montana's Sky by Debra Holland is a sweet, western historical romance that's full of heart. I was immediately drawn in by this author's storytelling talent and mesmerized by the tender love story.
Why was this book in Dorine's TBR? I love historical western romances, especially if they take place in Montana, one of my favorite states to visit. I stocked up on novellas for the "we love short shorts" theme for this month's TBR Challenge, hosted by Wendy the Super Librarian, because I was afraid I wouldn't find one I liked. Luckily, I nailed a good one as my first choice!
This 156-page story begins with a sad situation, which isn't something I normally enjoy, but I was enamored by the writing style. I get really excited when I find an author who writes the style of romance I love. This one had a twist – it took place in Montana to begin with, then it went to Boston society balls, then back to Montana with the rancher's society bride in tow. I liked that a lot, especially since I don't remember reading anything like it.
Rancher John Carter becomes the guardian of a young boy when John's best friend and wife, as well as their baby girl, die. John grieves almost as much as his godson, so he decides the ranch needs a woman's touch to help them all heal. There is no one old enough to marry in Sweetwater Springs, Montana, or on the neighboring ranches, so he enlists his great-aunt Hester's help in Boston.
Hester introduces John to Elizabeth and her best friend, Pamela. Expecting the beautiful Elizabeth, who recently experienced a great loss herself, to be the perfect wife for John, everyone is surprised when John chooses Pamela, including the bride-to-be. Pamela turns him down, not wanting to hurt her best friend. But Elizabeth knows Pamela and John are perfect for one another and makes sure Pamela knows John's heart is sincere.
So, initially, we get to know John on his ranch with Nick his godson. Then, we go to Boston to a charity ball where John dances with Pamela, amazing them both how well they glide across the floor. Their "getting to know you" phase is so sweet. Pamela's best friend Elizabeth is a treasure, and I'm excited that the next book, Wild Montana Sky, is about her. Even better, six Montana Sky series books are on sale this month for $1.99. I know this challenge is supposed to reduce my TBR, but you know I can't help myself!
When John chooses which woman in Boston he desires as a wife, and she wholeheartedly agrees, he realizes he's taking a city-bred girl to the wilds of Montana. Can he keep her safe and happy? How can he prepare her for danger that lurks, when he's lived there so long it's instinct for him?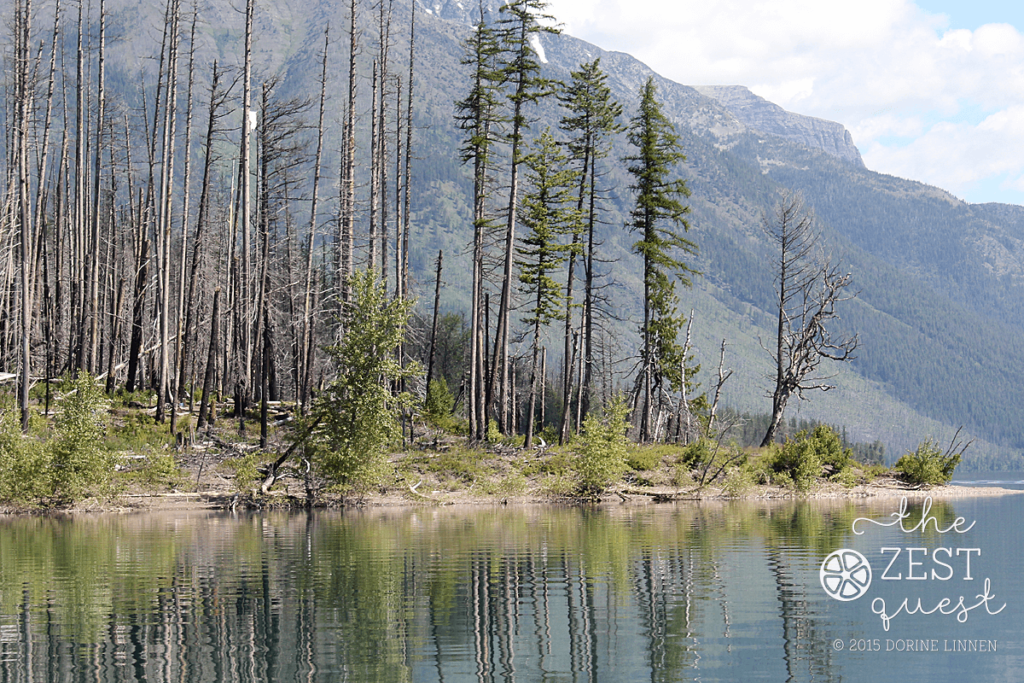 This novella is one of the sweetest love stories I've read in a long time. John is very considerate of his wife and gives her time to get used to being married to a stranger. He is extremely thoughtful, showing Pamela with his actions and words just how much he appreciates and cares for her. There were so many tender moments with John, his ranch hands, Pamela, and the young boy, Nick. I even shed a tear or two.
There were only a couple things that held me back from a five-star rating. I found Pamela's kitten uncharacteristic, especially John and Pamela's assumptions about a kitten's ability to travel. Having owned a lot of cats myself, I can't imagine it. I kept expecting the kitten to escape, or get into mischief, and it never happened. Once they got to the ranch, I don't remember any updates about it, or how it got on with Nick's dog after their initial meet and greet.
Secondly, the wedding night seemed to be completely overlooked. I'm not even sure they consummated their marriage yet. I realize this is a very sweet romance, and I liked that about it, I was just surprised that there was no mention of Pamela's embarrassment, fears, etc. There's no doubt of their mutual love for one another, so the tenderness was exceptional. Unless I missed something, I was confused on whether they were still waiting until they get to know each other better. Not that I must know the details, it just felt odd to not have at least a mention since the tenderness was so well done.
Even with those minor quibbles, this novella is a very strong 4.5 – well worth anyone downloading to see if they like the author's style. As an above average freebie that introduces a series, I'm thrilled that Beneath Montana's Sky was my first choice for January's challenge. As for reducing my TBR, well, we'll have to work on that because I went on a buying spree. Finding a new author to glom is a gem.
Review by Dorine, courtesy of The Zest Quest. Digital copy obtained for free through an Amazon promotion. Photographs taken by Dorine Linnen in Montana.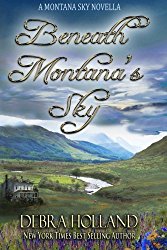 Beneath Montana's Sky by Debra Holland
Series: Mail-Order Brides of the West, Book .5 and Montana Sky, Book .5
Category: Sweet Western Historical
Publisher: Debra Holland, Ph.D (October 30, 2014)
ISBN: 978-1939813114
Rated 4.5 out of 5
Next in the series…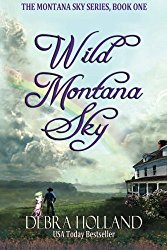 Print this Post