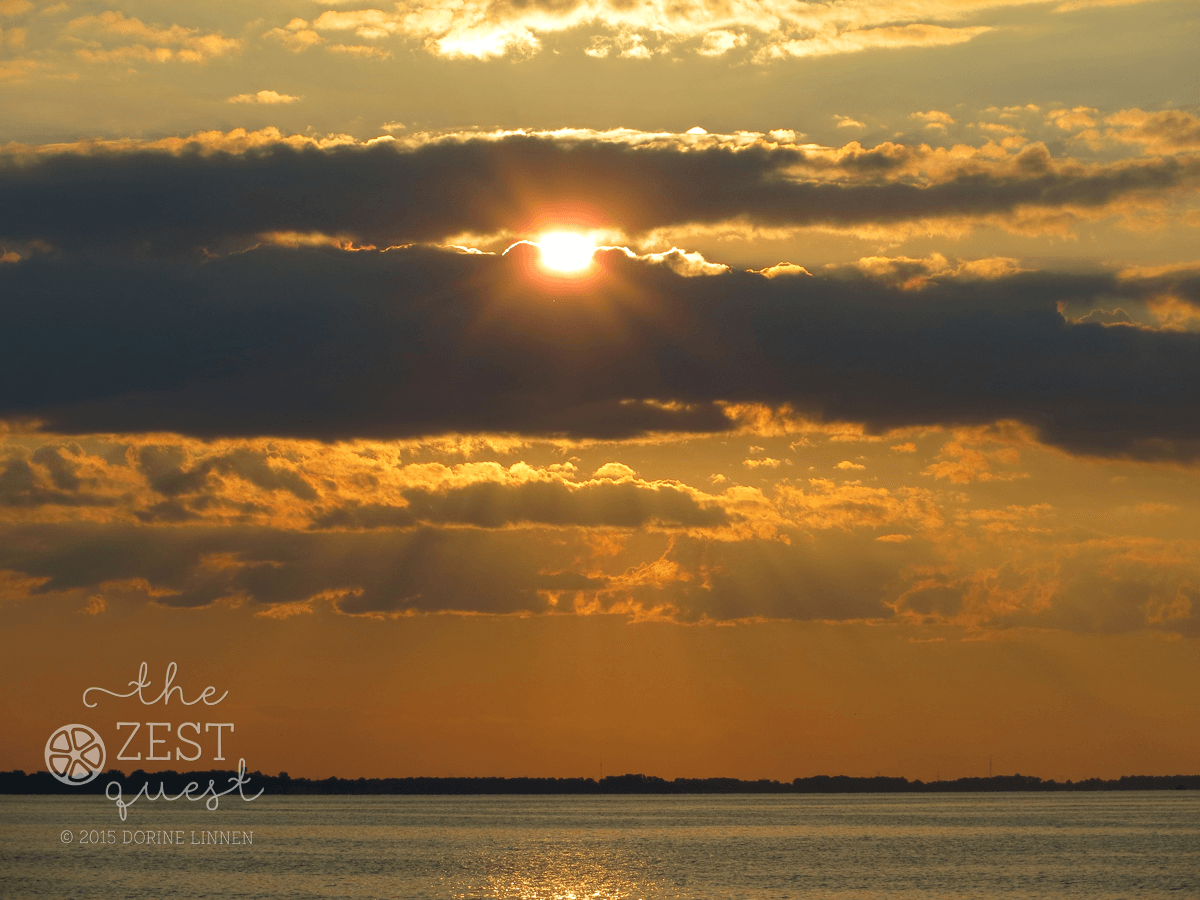 Welcome to The Zest Quest, my pursuit of a zestful life. I have an insatiable hunger for knowledge, along with a fondness for simple pleasures. I also crave new experiences and enjoy them most when captured through the lens of a camera to relive the memory. I hope that my lifestyle tracking will inspire others and generate great discussion. Talk to me and I'll talk back. 🙂
Live each day as if it's your last has been my mantra every time I've experienced something tragic. Life is too short and we owe it to ourselves, our creator, and those around us to live each day to the fullest with no regrets. This is my attempt at recording my Zest Quest while encouraging others to join me.
I'll try to stay focused on the topics of Garden, Food, Travel and Books, but if I deviate into flea market finds, making treasure from trash, emergency preparedness, organizational tips, or the best places to eat and visit in small town Ohio and beyond, please forgive me and enjoy the ride.
Quirky Zest Quest Wrangler Facts…
1. I'm a Vegetarian wannabe who is a Flexitarian due to living with my real life hero, otherwise known as the Carnivore who loves to ask, where's the meat? We compromise and have Veggie burgers often to fake him out.
2. If I ever grow up, I want to emulate my mother and father with my dad's laughter and my mother's beautiful smile. They are my inspiration for a zestful life well-lived and the reason I strive to do better.
3. I went to vocational school for Commercial Art, business school and college for computers, then trained as a master gardener because I was influenced by my childhood friend who went to vocational school for Horticulture. She unduly influences my plant nerdiness, weird specimens, as well as my foodie mania. Everyone needs a partner in crime and someone to blame when there are more plants than lawn and dishes in the sink.
4. I took classes to become a certified weed specialist and have enough varieties of them in my garden to prove it. They're specimens, right?
5. My husband's sister encourages me endlessly to follow my dream. She wants me to blog about "everything" so if I digress, it's her fault. 😀
6. I come from a large family of crafters, artists, dancers, musicians, hard workers, campers and optimistic, funny and sometimes make-me-crazy people who instigate my passion for a well-rounded life.
7. Family game night is my favorite way to spend a Saturday evening unless it's in competition for date night with hubby at the bookstore and organic market/cafe.
8. Years ago, I was the line cook and wait staff for a friend who taught cooking classes, which meant I was often the comic relief and head bumbler. Those who mess up, learn to laugh.
9. I crave travel but I can't wait to get back home to my own bed.
10. I adore singing but my voice cracks so I play handbells instead.
11. I once had an entire department call-off sick on the day my boss returned from a seminar on handling stress, and lived to tell the story.
12. I love sunsets because I can't seem to get up in time to see the sun rise.
13. Is my lucky number.
14. I'm intrigued by Native American lore and my favorite Northern Paiute saying is… "In the beginning, the creator gave to every people a cup of clay, and from this cup they drank their life."
Dorine, The Zest Quest wrangler in charge, but not necessarily in control. 🙂

P.S. If you want to know more about the origin of The Zest Quest name, see this post for the history. For more about the origin of the TBR Mountain Range, see this post for how that began.