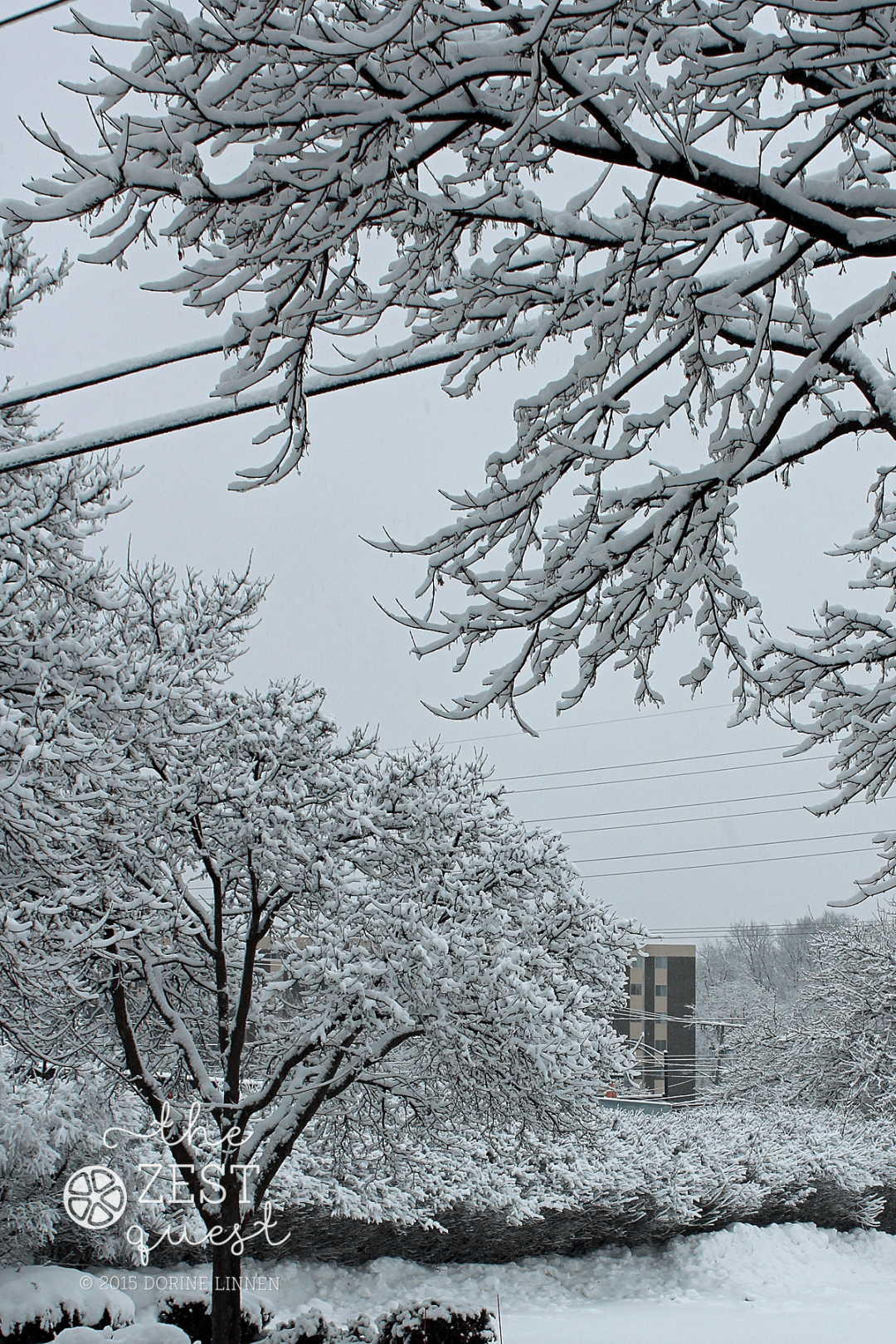 Waking to Winter Beauty in Ohio
This was the view from my kitchen this morning. I stood there with my mouth hanging open for a minute. I was expecting snow, a lot of snow, but the shock and awe of the first major snowfall is always breathtaking. It's intimidating too because of all the work it takes to dig out of this craziness. But all I could think about was grabbing my camera to take pictures before the snowplows and shoveling messed up the view.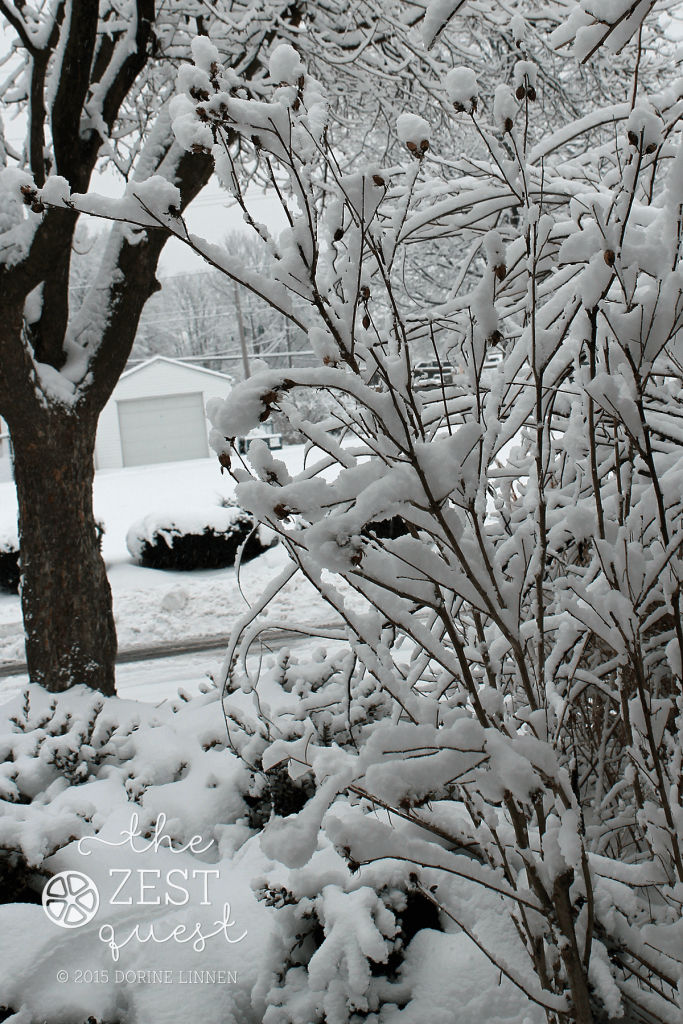 I scrambled out to the front porch to get this picture. It was so quiet outside. So quiet that you could hear the snow impact when it dropped off limbs and landed in the snow on the ground. After double checking to make sure I wasn't locking myself out, I took several pictures and listened to the world going by. These photos don't really do the scene justice. Wet snow like this that sticks to everything is so gorgeous. It bends the branches of the shrubs and trees so much that it's smart to knock it off for the health of the plant. It didn't matter today too much because it warmed up and the heaviest of the snow fell off the trees.
I ran to the back of the house to get photos through the windows. Our neighborhood has such huge, old trees where the properties come together. This is actually above the shed roofs. I love the look of the snow on pine trees.
I didn't brave going outside with the sprained knee but I was tempted. Really great view to wake up to when you don't have to rush off anywhere. Best thing to do on a day like this is to take a walk in a park. The sound of the world blanketed in this buffer of snow is magical.
I hope you're enjoying this easy winter — we really have been fortunate and spring will be here soon!

Print this Post