REVIEW: Fire Along the Sky by Sara Donati
FIRE ALONG THE SKY by Sara Donati is Book 4 in one of my favorite American Frontier historical series. I like this series so much that even though I have a print copy of this book, when the digital version went on sale I had no qualms about downloading it too. Book 4 did not disappoint, even if it has been awhile since I read the previous books. Luckily, Sara Donati is kind to her readers and includes a complete character list, so it's easy to jog our memories.
Why this cover for the Cover Girl challenge? I must admit to being a cover loving fool. I buy books just because I love their cover. It all stems from my commercial art training in high school in an accelerated vocational program prior to the digital art of today. Color is especially appealing to me, and who can resist a sunset? But, this wasn't the only beautiful cover begging to be read in my TBR Mountain Range. Two things made me choose this book. That gorgeous font in the title, as well as loving all the previous books in the Wilderness series.
Just to prove how much I love buying books by their covers, these are the books I had set aside for this challenge when FIRE ALONG THE SKY won my favor. Can anyone see a trend here?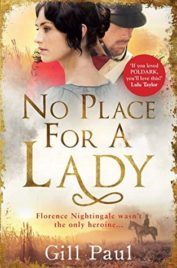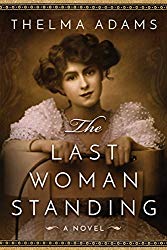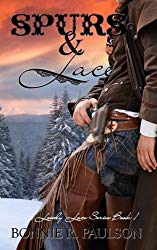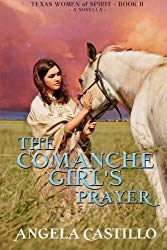 Yes, I'm a bit obsessed with Westerns or Frontier Historicals as well as modern day Westerns.
As an avid fan of this series, I can't imagine reading the books without a character list of some sort. There is an enormous amount of characters, some with similar names, and it doesn't take much to get me confused. The books are so big that I rarely reread them prior to starting the next one in my pile. That said, I have read the first book, INTO THE WILDERNESS, several times.
Elizabeth and Nathaniel Bonner are my favorite couple, so I'm especially pleased that their story continues in each book. FIRE ALONG THE SKY is no different. Although, I was especially intrigued by Hannah, Woman Walks Ahead, and her sister Lily. Those of you who have been reading my reviews for a while will remember that I reviewed LAKE IN THE CLOUDS in 2012. It has taken me six years to get back to this series. For shame, because the entire time I was reading FIRE ALONG THE SKY, I wondered what had taken me so long to get back to them. Maybe I can finish this series by next year? I surely want to! And to be honest, I would love to find the time to begin with the first book and read the entire series back-to-back all over again.
There's so much to love in this book. Revisiting with favorite characters and tracking their progress in life is especially rewarding, heartrending, laugh-out loud funny, and downright scary. I never know where Sara Donati will lead us, and she doesn't shy away from tragedy any more than a lifetime romance. She tortures her characters and her readers right along with them, and I can't get enough of it, including the heartache.
The writing is beautiful with lush descriptions in the right places that give these books an otherworldly feel. Don't worry — the lush writing doesn't overwhelm because the dialog and thoughts move along at a good clip as well. FIRE ALONG THE SKY concentrates on Lily quite a bit, which I loved because she's an artist. It makes me wonder if Sara Donati is an illustrator as well as a polished wordsmith. Her descriptions of Lily's talent is spot-on, as if it's written from an experienced artist's point-of-view. As you can see – this book contains many of my favorite themes:  Scottish men in early America, artists, frontier living, mystery/thriller sections, backwoods details, the harsh reality of Native American's history, as well as several love stories.
Sara Donati writes an absorbing tale with characters who bound from the pages like old friends. I laughed out loud at the letters from the family at Lake in the Clouds, written to Lily who was visiting her brother Luke in Canada. Then, I gasped in horror at what happened next. This book has a good murder mystery to add to its attributes, which brings all the characters back together as it's resolved.
I bit off more than I can chew by selecting this 655 page book for our challenge just a week before it was due, but I couldn't resist it. I've written this review based on reading 44% of it because I wanted to share all the books I discovered in my TBR while deciding on this one. Now I have a reading list planned for winter, including the rest of this series. I'll come back to this review and write my final thoughts at the end of the book, but so far, I'm loving it.
If you haven't tried this series yet, I highly suggest you begin with INTO THE WILDERNESS and see if you love it as much as I do. I'd love to hear your thoughts if you do.
Final thoughts on November 24, 2018 when I finished the book – Once again I'm frustrated that the story has unanswered questions that make me frenzied, but I'm equally excited to read the next book. I was a little disappointed that one evil preacher and his nephew's stories were not enough closure for me. But that's one molecule of disappointment in comparison to the exaggeration of enjoyment these books bring me.
This series is a great American classic and shouldn't be missed by historical fiction lovers. Next to Diana Gabaldon, Donati exceeds for me because she writes about the American frontier. Otherwise, I feel they're equal in so many ways. Sara Donati delivers epic storytelling at its finest.
Review by Dorine, courtesy of The Zest Quest. Print and digital copies of this book, as well as the rest of the series have been purchased.
Fire Along the Sky by Sara Donati
Series: Wilderness (Book 4)
Mass Market Paperback: 688 pages
Publisher: Dell; 10/30/05 edition (November 29, 2005)
ISBN-13: 978-0553582772
Rating for the series and the book: 5 out of 5 

Print this Post