REVIEW: Take Me With You by Catherine Ryan Hyde
TAKE ME WITH YOU by Catherine Ryan Hyde is an entertaining coming-of-age, adventure novel full of family values and addiction awareness. It hit one of my favorite tropes, which is "travel challenges". I didn't expect it to be mostly from the male point-of-view, but it was an agreeable difference.
It's TBR Challenge day with Wendy the Super Librarian and time for me to visit the other challenge participants. I love doing this every month!
Why was this in Dorine's TBR? I'm drawn to travel stories. We love to camp, and RVing across country is something I've always wanted to do. The mention of Yellowstone in the blurb grabbed me.
My favorite trope may seem odd, but I've read several books during the last two years that use travel challenges as a plot device, which in turn shows the characters' growth by how they handle them. Travel is one of the themes on my blog because I love the idea of gradually writing about our own travel adventures. This novel just kept getting better as I read, because the outdoor challenges became more important as the story progressed. That also added appeal to the second part of the novel when I grew wary of where it was going.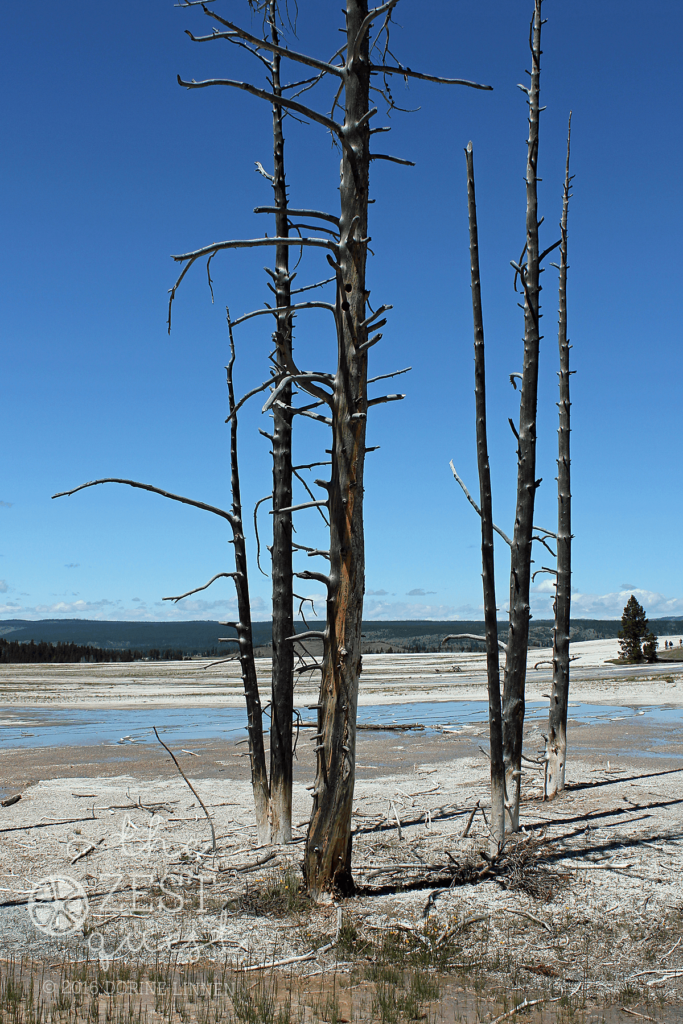 I read romance or women's fiction as the bulk of my fiction, but I also enjoy coming-of-age stories. What intrigued me most about this book is its male point-of-view with a lack of female protagonists. There were a couple female cameo appearances, but this is significantly about father/son relationships. Not romantic in any way, it's more about the love of family – related by blood or adopted through friendship.
Science teacher August Schroeder takes his motorhome across country every summer. He budgets for gas and expenses for those months. He's very excited about this year's trip as well as a bit melancholy about not sharing it with his favorite person. Naturally, August is extremely disappointed when his RV breaks down. The local mechanic, Wes, understands August's desire to continue his trip, but the repair costs will probably end his dream. Wes also has a dilemma. Can they come to an agreement that satisfies both parties?
August can't believe Wes asks him to take his sons with him. Wes has a couple days to find his kids a place to live while he serves a jail sentence until September. Wes wants his boys to have an adventure instead of landing in foster care. Seth is the oldest and can take care of his younger brother Henry. August is a teacher, so he seems like a reliable choice. Not that Wes has an alternative if August refuses. Lucky for Wes and the two boys, August accepts. How can he refuse? His dog Woody loves the idea.
That's just the first three chapters but there's a lot more to this story. August has issues that reflect what the boys face with their dad. But August handles his issues in a more mature manner, which in turn teaches the boys how to live. Where the novel goes after Wes is released from jail is a complete surprise. That's all I'm going to say so I don't spoil it for you.
There were times when I doubted the dialogue. It's not always believable. Seth can be a bit pretentious and cloying for a twelve-year-old boy. Since I liked the story and characters, I could ignore the hiccups. Seth and Henry are engaging kids and I couldn't help but feel deeply for their situation. They bring the best out of August and help him cope with something that has been holding him back from enjoying his life. As a step-mom of two boys (now grown men), I could easily relate to Seth and Henry. They teach August as much as August teaches them, which makes their daily jaunts engaging.
I loved following their journey and wish this book was longer. That surprises me because I'm usually drawn to novels less than 300 pages. At 351 pages, I wanted more time RVing. The places they traveled made me anxious to go there. The locations I've experienced first-hand were fun to revisit, as well as accurately described.
One of the things I really enjoyed were the chapter titles. For example, "August, Standing Still" was the first chapter where August's RV breaks down. Chapter two is "This will sound crazy" which is where Wes tells August what he wants from him. Each chapter gives a hint to what's significant about it. It was fun to try to guess what will happen next based on the chapter title.
Catherine Ryan Hyde is best known for her book, PAY IT FORWARD, a philosophy I admire. The cover for LEAVING BLYTHE RIVER is how I discovered this author, which is another book I reviewed on my blog if you're interested.
If you love books that highlight travel, then you'll enjoy TAKE ME WITH YOU. I especially enjoyed the boys and how August becomes a catalyst for their future. TAKE ME WITH YOU is good family drama featuring imperfect characters with huge hearts. I'm anxious to find my next Catherine Ryan Hyde novel to add to my collection.
Review by Dorine, courtesy of The Zest Quest. Digital copy purchased by me from Amazon.
Take Me With You by Catherine Ryan Hyde
Category: Coming of Age Fiction
Publisher: Lake Union Publishing (July 22, 2014)
Rated 4 out of 5
Tell me your favorite novels featuring travel so I can add to my pile!

Print this Post