REVIEW: The Fire Sermon by Francesca Haig
A post-apocalyptic tale full of adventure, secrets and survival in a unique world sure to enthrall all who love imaginative fiction.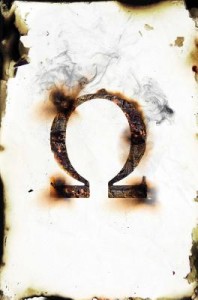 The Fire Sermon by Francesca Haig
Series: The Fire Sermon, Book 1
Category: Science Fiction, Post-Apocalyptic, Dystopian Society
Publisher: Gallery Books (Available March 10, 2015)
ISBN: 9781476767185
Rated 4 out of 5
Format: Print Hardcover read as digital. For audiobook lovers, check out a clip by clicking here!

As an Omega seer, Cass can often foresee the future but not always the exact details, which makes her gift unpredictable. Her brother Zach is her Alpha twin who suspects her gift prior to forcing her to confess it. Earth has experienced an apocalypse which has left their world in a primitive state where they must farm the land for food, going back to basics without electricity or other conveniences of the "Before," because the people fear all technology in the "After" of the blast. In an odd twist, all children are born twins, one being the Alpha and the other the Omega. The Alphas are considered superior whereas the Omegas have some sort of abnormality which is usually physically recognized such as missing or extra limbs.
Once the Omega is discovered in a pair, that twin is sent away to live in an Omega settlement which is usually located on less productive land in more barren conditions than the preferred Alpha societies. Since Omegas are infertile, Omega relatives will take in the children as their own. The Alpha twin is then allowed to go to school and will be accepted within their society of better land and more prosperous cities. Since Cass has been able to hide her abnormality as a seer for such a long time, Zach and Cass enter their roles in their individual societies late. This leaves this pair behind, not having been socialized with their peers, and forces them to be more outgoing apart, as well as more dependent on one another for a longer period of time before being separated. Their connection is more pronounced than in twins who are separated shortly after birth.
There were a couple moments where the novel slowed for me but overall I was captivated by every single chapter. This book is a good introduction to the world without being overwhelming, as well as secretive enough in the storytelling to keep the reader turning the pages. I love author Francesca Haig's prose, which is eloquent and the predominate reason I enjoyed the story, and am hopeful for the trilogy. There's a subtle innocence to this debut that makes it appealing, even during aggression, to a wide range of ages.
What's interesting is that I don't have a full sense of all the characters yet, because some of them were introduced in the latter third of the book. This works because I'm super curious about them and can't wait to find out what happens in book two. Cass is a brave and inquisitive heroine who is the key to much of the first book, so I'm curious if her role will be less pronounced or the same in book two.
I love stories of oppressed societies who rebel in hopes of equality. I think that's what makes this trilogy so appealing to me. The twins add a twist to the dystopian ideals that make the oppressed and the oppressors responsible in ways they may not feel in other scenarios. It's a sense of balance that can easily destroy both societies if left in the hands of unscrupulous leaders.
THE FIRE SERMON is a tale of segregation of the most evil kind, inspired by hope for equality. This first book doesn't end with a cliffhanger as you would expect from an adventure trilogy, but what happens toward the end changes the characters' course in such a way that the reader will be anxious for part two, ready to cheer them on. THE FIRE SERMON is an exceptional story with likeable characters and a good versus evil theme that captivates the survivor within us all. An absorbing dystopian debut that is optioned for film, so read it now to add your anticipation with mine.
Reviewed by Dorine, courtesy of Romance Junkies. ARC provided by NetGalley.
Support this site by following the above links, buying books by clicking on the graphics, or commenting below…

What's on your TBR Mountain Range? Do you enjoy Post-Apocalyptic adventures?

Print this Post