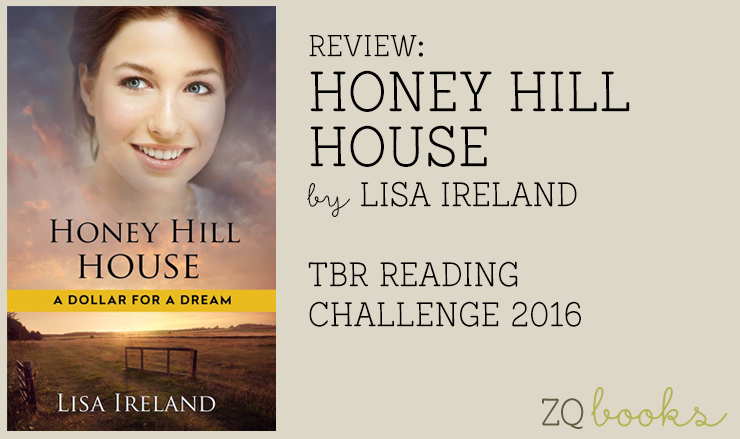 REVIEW: Honey Hill House by Lisa Ireland
The A DOLLAR FOR A DREAM Australian contemporary series continues in a small town in New South Wales with a plucky and vibrant heroine who braves life after a mastectomy in HONEY HILL HOUSE by Lisa Ireland. The cattle farmer who wins this charismatic woman's heart will have his hands full of love and life.
Beatrice "Bea" Elliot moves to Dulili in New South Wales from Melbourne, Australia, to start a B & B wellness retreat at Honey Hill House. The Dulili residents have devised a plan to attract newcomers by offering properties for one dollar a week rent. A survivor, divorcee Bea has several reasons for needing a fresh start.
Callum "Mitch" Mitchell is a cattle farmer set in his ways. He's not interested in a relationship, so he's thrilled when sports-loving Bea explains that she wants to be just friends. Bea intrigues Mitch with her pink hair and toe rings, looking more like she's from a hippy commune instead of the city. But unlike his matchmaking mother, Mitch doesn't think Bea is his type.
Bea and Mitch have an immediate connection. They've both been burnt by previous relationships, so they agree to keep their undeniable attraction to just friends for both their sake. When Bea gets a new hairstyle to fix her self-inflicted pink hair mishap, Mitch begins to second guess their agreement. After getting to know Bea's enthusiasm for sports and power tools, Mitch can barely contain their just friends' arrangement.
Bea made this novel come alive. Her determination after a serious health scare is refreshing. This is the first book I've read about a woman with a mastectomy and it was riveting. As Bea's past is revealed, her bravery is both heartrending and inspiring. Bea is such an adorable character. It's so fun seeing rural Dulili and the Mitchells through Bea's impressions. She's also very eccentric and artistic, which makes Mitch's first impressions hilarious. The poor man just doesn't have a chance against Bea's infectious charm.
Mitch, on the other hand, seems all into Bea until his past scares him. The man made me want to smack him silly for being such an idiot. Mitch tries to do the right thing but he makes a royal mess in the process, until he finally figures out how to fix it. Some proper groveling remedies his muck-up, fortunately.
HONEY HILL HOUSE is a complicated story filled with emotion within a tightly written package. I loved the B & B renovation aspect of turning an old farmhouse into a wellness retreat. As in the first novella of the A DOLLAR FOR A DREAM trilogy, A HEART STUCK ON HOPE by Jenny Jones, HONEY HILL HOUSE by Lisa Ireland has some engaging secondary characters that enhance the story. I thoroughly enjoyed this book and I'm looking forward to more by Lisa Ireland. Next up on my reading list is the third novella, THE HEALING SEASON by Catherine Evans. For those who crave Australian stories with believable dialogue as much as I do, this captivating series from Escape Publishing, the digital-first division of Harlequin Australia, is priced very economically for some back-to-back reading entertainment.
Review by Dorine, courtesy of Romance Junkies and The Zest Quest. Digital ARC provided by the publisher through Netgalley.
Read my review of book one, A HEART STUCK ON HOPE by Jenny Jones.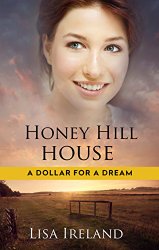 Honey Hill House by Lisa Ireland
Series: A Dollar for a Dream, Book 2
Category: Contemporary Western Romance
Publisher: Escape Publishing – Harlequin Enterprises, Australia Pty Ltd (March 5, 2016)
Rated 4 out of 5
Get your digital copy at Amazon.
Do you enjoy renovation stories?

Print this Post