BOOK REVIEW: The Mountains Wild
THE MOUNTAINS WILD by Sarah Stewart Taylor is everything I crave in a mystery thriller. I chose this book because it took place in Ireland, one of my favorite travel destinations. This police procedural travels from Long Island to Ireland during two timelines featuring Detective Maggie D'Arcy in pursuit of her missing cousin.
Although Erin's disappearance encouraged Maggie's detective career, she's still surprised when her Uncle Danny calls with news after 23 years. Danny owns a bar on Long Island and receives a call from the Guarda in Ireland. Due to his health, he encourages Maggie to go back to Dublin to help sort out the newly found evidence.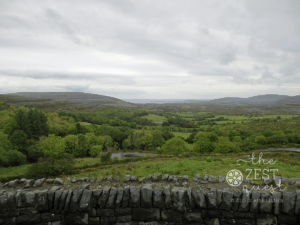 Maggie D'Arcy is an engaging heroine. Her past relationships, especially with her cousin, filter into the present investigation. She's modest while inquisitive, avoiding many dumb blunders, something I really dislike in detective stories.
I liked Maggie immediately, something rare as far as suspense female leads for me as a reader. I'm very picky about realism in my thriller reading. This one was always believable. The Irish detail is especially vivid. I felt as if I was back there in Ireland, traveling with D'Arcy. And, I was surprised right along with her, never suspecting the conclusion.
Word of warning – don't start this late at night or when you don't have a chunk of time to devour it. Edgy and sometimes worrisome, I couldn't sleep and pretty much stayed glued until I was done.
I read the currently available Hardcover version in digital form twice in order to fine-tune my review. I'm excited to announce that the paperback will also be available in June 2021.
THE MOUNTAINS WILD is worth a few sleepless nights. The prose is rhythmic – creating a cadence that encourages speed-reading. I'm especially fond of lyrical writing that flows like music, and this one is beautifully rendered. It made me anxious for A DISTANT GRAVE, the next book in the Maggie D'Arcy series, releasing in June 2021 in hardcover, digital, and audio.  THE MOUNTAINS WILD is an enthralling mystery thriller with likable lead characters – recommended read!
Review by Dorine, courtesy of TheZestQuest.com. A digital copy was provided by the publisher for an honest review. Thanks in advance for following links and sharing this review on social media. (Photos taken by me in Ireland in 2012.)
The Mountains Wild by Sarah Stewart Taylor
Category: Mystery – Police Procedural
Publisher : Minotaur Books (June 23, 2020)
ISBN-13 : 978-1250256430 Hardcover, digital, audio
Publisher : Minotaur Books (June 15, 2021)
ISBN-13 : 978-1250796141 paperback
Rated 5 out of 5 Stars, Recommended Read!

Print this Post